Over 20 different activities
At Rømø Lege- and Labyrintpark you find a variety of different, funny, exciting and challenging opportunities. 
Looking for something a bit more competitive? There are a lot of opportunities with pleasant activities which are for both adults and children. 
At Rømø Lege- and Labyrintpark you can also challenge you and your colleagues with an exciting teambuilding day, where you will be equipped with new tools for both mental unity and cooperational work in the future.
At Rømø Lege- and Labyrintpark you can invite your family to a nice day out, birthday or a day full of activities.
Bring your lunch packs. We offer chairs and tables, that you can position just as you want.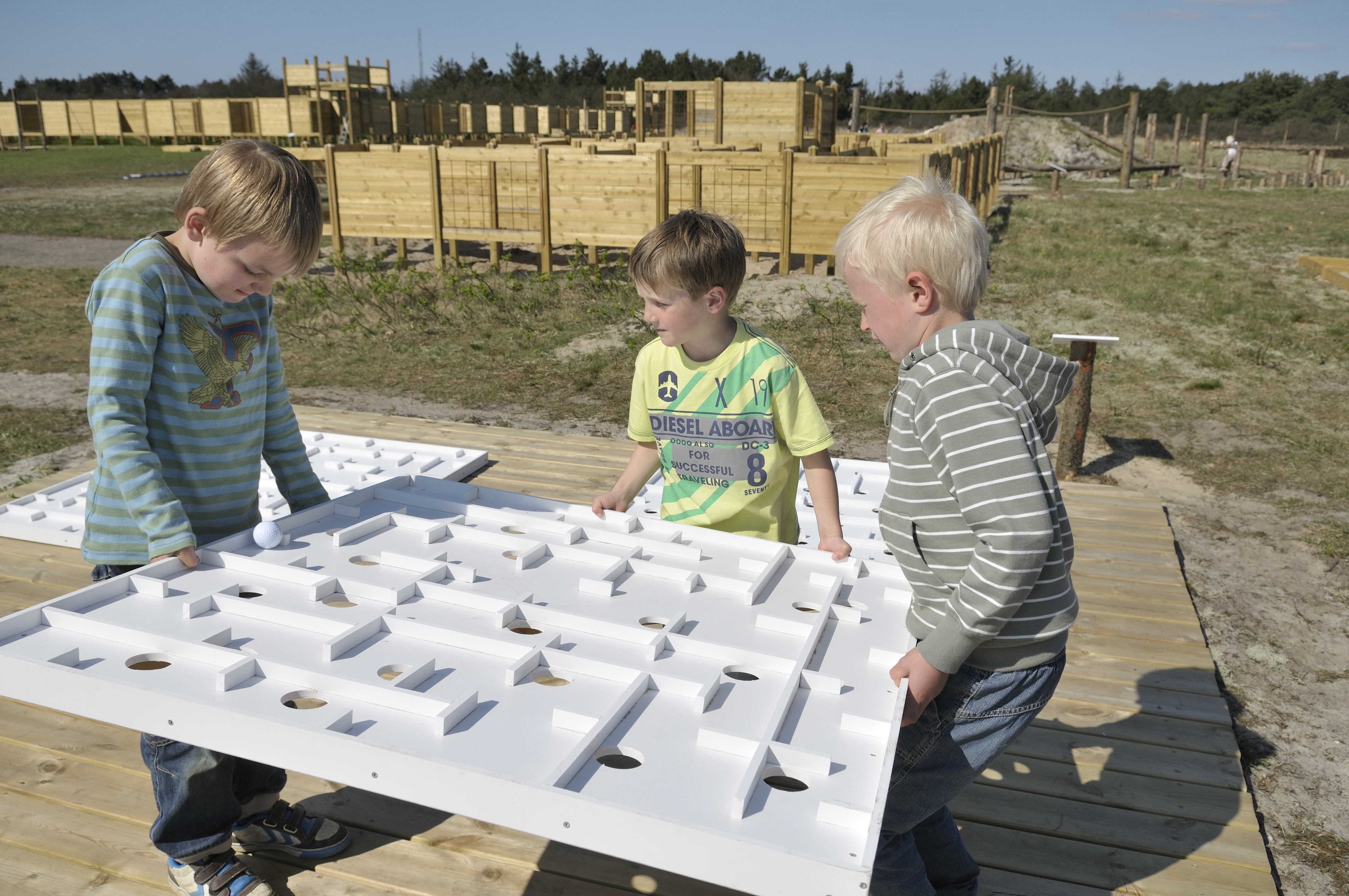 Lots of mini-games
At Rømø Lege- and Labyrintpark we offer a lot of games that need cooperation to be solved.
puzzle XXXL

Tangram XXXL

outdoor tabletennis
noughts & crosses
tower with holes
chess
4 in a row
The Big Labyrinth
Our big labyrinth has 5 big towers and looks like a castle from the middle ages. Use the towers to get an overview and to remember where the 8 different locations are hidden. It's also possible to find Pokemon Go figures, which hide at different places.
Racelabyrinth
A game that requires speed, logic and will. Who gets through the two identical labyrinths first? When the bell rings you're either the winner or looser.
This activity can also be played relay. When to bell goes off the next one in line can run. The team that gets through first has won. 
"The Spider"
A fun activity where you can play "the soil is poisoned", game of tag or just use your fantasy. The spider is a spider net with a lot of different routes which require balance, strength and suppleness.
Angry Bird
With a giant slingshot it's your task to try and hit the targets with the big tennis balls. We have placed 5 targets in the ground, which you can hit. There's both a slingshot for children and adults.
Little Labyrinth
We also have a little labyrinth for our small visitors. The children will be equipped with a card, and then their task is to find 4 pictures of animals or from Rømø. The card has 8 pictures of animals, which means 4 of them are incorrect.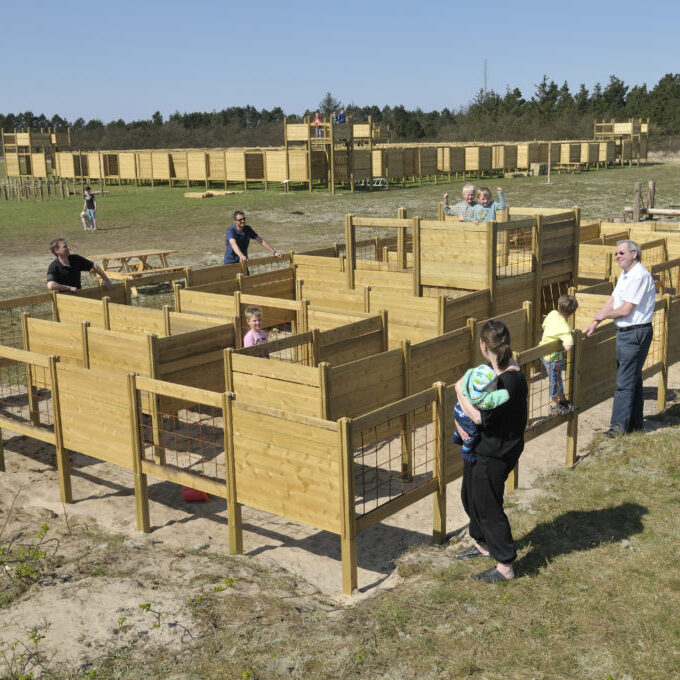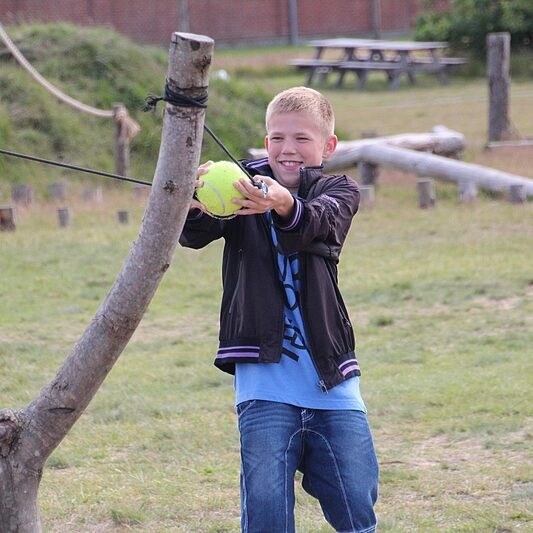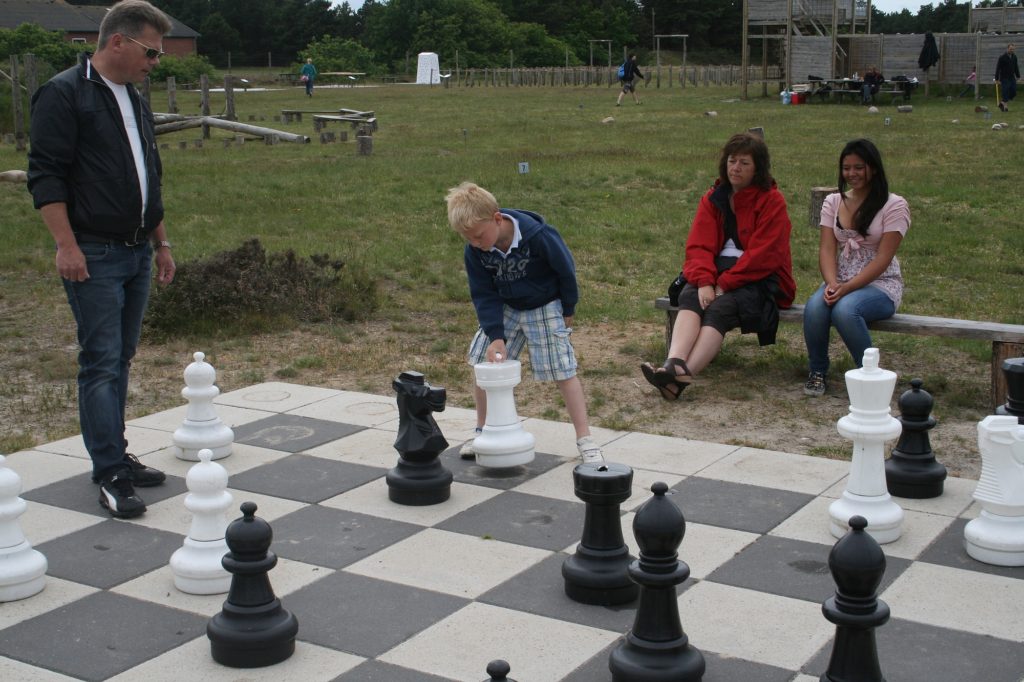 Mini-games
4 in a row

Agry Bird

Football



Footballpool (NEW)
Cone game

Krolf

Noughts and crosses
Puzzle
Labyrinth